Christina Finlay (Senior Physiotherapist)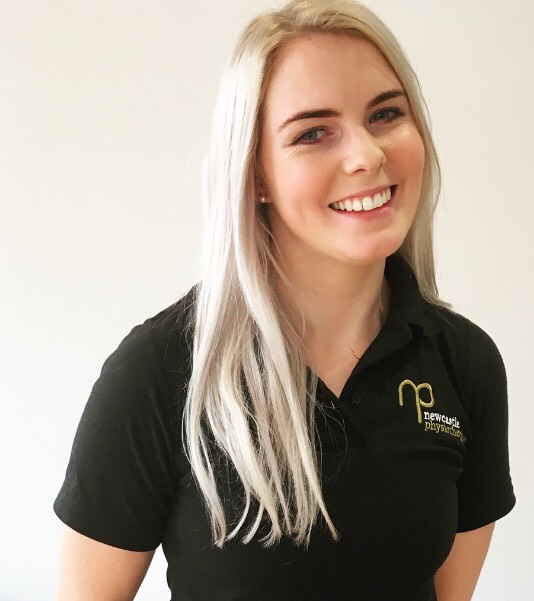 Christina Finlay (Senior Physiotherapist)
Bsc (Hons) Physiotherapy
MCSP, HCPC Reg.
Senior Physiotherapist
Newcastle Physiotherapy
Christina graduated with a 1st class honours degrees in physiotherapy in 2012 and has spent the past 6 years working across private practice, sport, occupational health and community NHS settings.  Christina's proudest sports physiotherapy achievement is working as part of the England Touch Rugby Medical team at the European Championships and hopes to travel to Malaysia with the team for the forthcoming Touch Rugby World Cup. Working in this environment has honed Christina's skills in the management and treatment of acute sporting injuries which enables her to ensure that clients rehabilitate from injury as quickly as possible.
Christina has a vast depth of experience with men's and women's rugby. Alongside managing a busy case load in practice, she is entering her fourth season with Tynedale RFC and also works as a consultant for the Scottish Rugby Union, specifically with Glasgow Academy and previously Newcastle Falcons Academy. She most recently has travelled to China and Hong Kong where she was touring with the Northumbria Women's rugby team.  She has also worked internationally as a physiotherapist for the Falkland Islands at the Island games in Jersey in 2015 and then again in Gotland in 2017.
Christina's sporting interests also extend to rowing, netball and football where she has experience working with international athletes. She is currently in the process of completing her Master's Degree in Sport and Exercise Medicine from Leeds Beckett University during which she has been investigating injuries in rowers.  The common treatment modalities Christina uses incorporates manual therapy, exercise rehabilitation, taping and acupuncture, amongst others.