Debs Bone (Receptionist)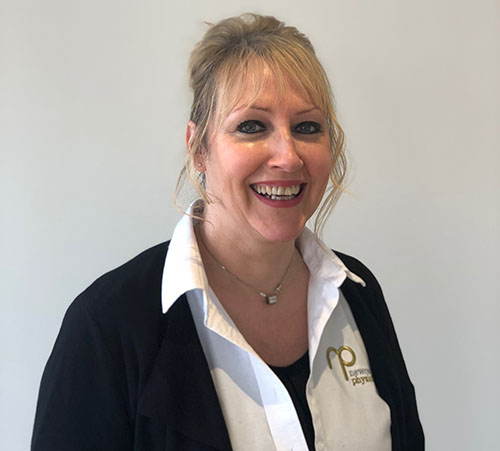 Debs Bone (Receptionist)
Receptionist, BASC
Debs thrives in her role as part-time receptionist at Newcastle Physiotherapy as she has a particular talent in making clients feel welcome and at home during their time with us.
Outside of her reception work, Debs is a practicing Beauty and Holistic Therapist and Freelance Make-Up Artist, specialising in Skin Camouflage. She is a Usui Reiki Master Teacher and a Registered Karuna Reiki Master Teacher so has a naturally caring nature and genuine interest in healthcare. In-fact, Debs has spent time as a British Red Cross volunteer offering her time and services on weekends.
In her spare time she enjoys yoga, Pilates and meeting friends and family for meals out.