Kelly Smith (Clinical Pilates)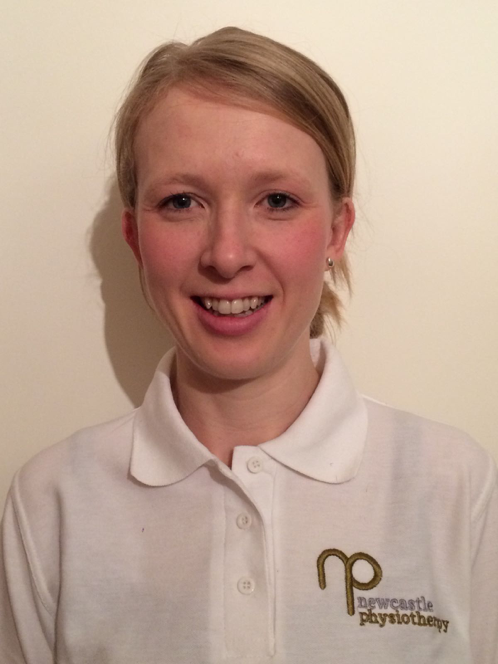 Kelly Smith (Clinical Pilates)
Bsc (Hons), MCSP, HCPC Reg.
Senior Physiotherapist and Clinical Pilates Instructor
Kelly is a Chartered Physiotherapist with a special interest in Clinical Pilates. Find out more about our pilates and our pilates offerings from our services section above.
Kelly graduated with a BSc (Hons) degree from the University of Liverpool.  She gained knowledge and experience in the core clinical areas, including orthopaedics, neurology and musculoskeletal outpatients, whilst working at a large teaching hospital in Liverpool for 3 years following her qualification.  Whilst in Liverpool, Kelly also worked at a Private Musculoskeletal Physiotherapy clinic alongside her full time job within the NHS.  She subsequently moved back to the north east and worked at an independent practice in Northumberland before spending 3 months in Ghana, where she worked in a hospital alongside local Physiotherapists to develop their practice and teaching individuals to gain an award towards becoming Physiotherapy Assistants.
Kelly has a specialist interest in movement analysis and enabling clients to reach their potential and achieve their individual goals.  This resulted in her specialising in Neurological Rehabilitation and working at an independent practice, where she worked with adults and children and was Regional Team Lead.  She now works as a Specialist Physiotherapist at the Regional Neuro-rehabilitation Centre, working with clients to reach their optimal independence. She is also the Regional Representative for the Association of Chartered Physiotherapists in Neurology.
It is Kelly's interest in movement analysis and promoting efficient and quality movement, which inspired her to complete training in Pilates with the Australian Physiotherapy and Pilates Institute.  She now works with clients of all abilities, from those with neurological conditions to athletes, teaching Pilates on a one-to-one, small group and class basis, alongside her role within the NHS.  Kelly enjoys her own Pilates practice to complement her other hobbies, including cycling, running and indoor climbing.