Sonya Hudson (Behavioural Change Therapist)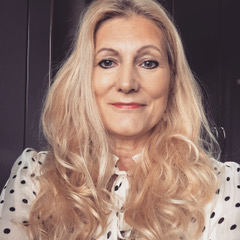 Sonya Hudson (Behavioural Change Therapist)
C.M.H. C. Hyp M.NLP CNCH
Sonya Hudson C.M.H. C. Hyp M.NLP CNCH a highly experienced hypnotherapist and psychotherapist, Master NLP Coach, EFT Practitioner and Reiki Master with over two decades of experience in the world of personal development and therapy. Sonya Hudson has an eclectic approach to nurturing clients to transform their lives and has spoken on radio and given many interviews reference Hypnosis, Humanistic Neuro Linguistic Psychology (HNLP) and Life Coaching techniques.

For many years I have studied and researched the correlation between mind and body and how this affects us in our everyday lives.
There is always something new to learn and I am constantly developing my skills. I have attended many development courses over the years, as I believe that to talk the talk you have to walk the walk. Professional and personal development is a continuum in my life.
I do believe that we are all brilliant in some way, here to learn and expand our knowledge, through study and life experiences.
My goal is to help as many people as I can to reach that place of grace where they feel more comfortable with themselves and the world around them.
Specialties:
Hypnotherapist
Master NLP Practitioner
EFT Practitioner
Usui Reiki Master
Karuna Reiki Practitioner
I have a natural ability in creating good rapport. People very quickly feel comfortable and safe in my company and are able to relax. This enables me to help them open up more and appreciate who they are and where they are going in their lives. I help them get over their limitations, eliminate bad habits and phobias, stop smoking and lots more.
See Organisations below: