about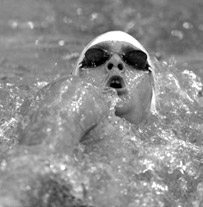 Newcastle Physiotherapy was founded by Darren Wigg in January 2011. Darren is a former international swimmer, representing Great Britain at the World and European Championships on numerous occasions. After retiring from sport Darren studied Physiotherapy at Northumbria University and graduated in 2005 with a first class honors degree.
After initially developing his skills working in the NHS and then private practice, Darren took on the challenge of founding his own business, Newcastle Physiotherapy and the business has gone from strength to strength. We opened our Great Park clinic in Gosforth in 2011 which has been hugely successful, and now houses 7 physiotherapists and a dietician.
Our clinics are brand new buildings, providing purpose built, contemporary treatment facilities and highly trained, professional staff, offering variety of services from acupuncture and physiotherapy to sports massage and one to one nutrition consultations. Our exercise rehabilitation facility, at Unity Gym, boasts a fully equipped strength and conditioning gym and rehabilitation area to enable our physiotherapists to get you back to your absolute best.
At Newcastle Physiotherapy, we understand, from first-hand experience, the importance of attention to detail when helping people to recover from injury and rehabilitating them back to world class sport. Our vision is that any client, receiving any service from Newcastle Physiotherapy will enjoy the same care, expertise and attention to detail usually reserved for world class, professional athletes.
" Darren represented Great Britain at the World and European Championships on numerous occasions "