Physiotherapy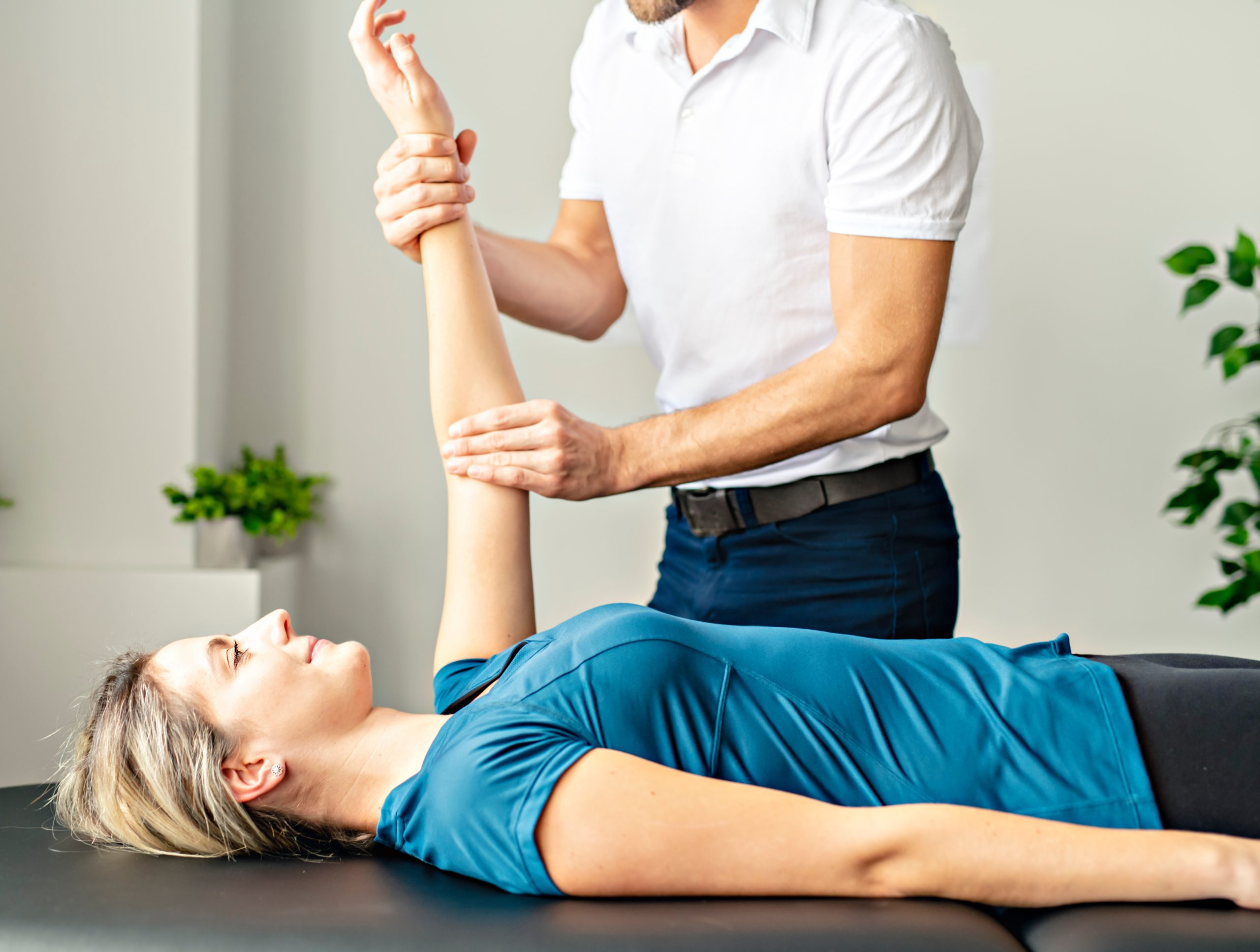 Physiotherapists are healthcare professionals trained in a variety of specialisms.
We now offer online physiotherapy.
Physiotherapists at Newcastle Physiotherapy are specialists in the assessment and treatment of physical dysfunction arising from the neuromuscular system. Common conditions that we see in the clinic every day include:
sports injuries
low back pain
neck pain
headaches
shoulder pain
knee pain
arthritic conditions
tennis and golfer's elbow
post orthopaedic and neurosurgery
hip pain
ankle and foot pain
nerve pain
We use a range of bespoke 'hands on' treatment techniques and exercise therapies tailored to your individual needs which
joint mobilisation and manipulation
specific soft tissue massage and mobilisation
progressive core stability and functional exercise rehabilitation
muscle energy techniques
acupuncture and dry needling
sports and functional fascial taping
progressive core stability and functional exercise rehabilitation
If you choose to see one of our physiotherapists you will require an initial 45 minute consultation. The consultation will involve a discussion of your symptoms and personal goals followed by a physical assessment. During the examination, your physiotherapist will be assessing your posture, joint range of movement, muscle tone, length and strength and, depending on your symptoms, may check your reflexes and sensation. On completion of your assessment your physiotherapist will give you a clear diagnosis, prognosis and discuss an appropriate treatment plan.
In our experience, the majority of neuromusculoskeletal problems are due to biomechanical deficiencies. At Newcastle Physiotherapy we use a combination of hands on, manual therapy techniques in conjunction with progressive exercise therapy. Our treatment philosophy is aimed at improving your biomechanics and restoring the optimal length/tension relationships of muscles and joints. Our core treatment modalities include joint mobilisation and manipulation, specific soft tissue and neural mobilisation and progressive exercise therapy. In addition, our physiotherapists are trained in acupuncture which can be used as an adjunct to treatment or as a course of treatment on its own, usually for pain relief.