Ergonomic Workstation Assessments
Ergonomic Workstation Assessments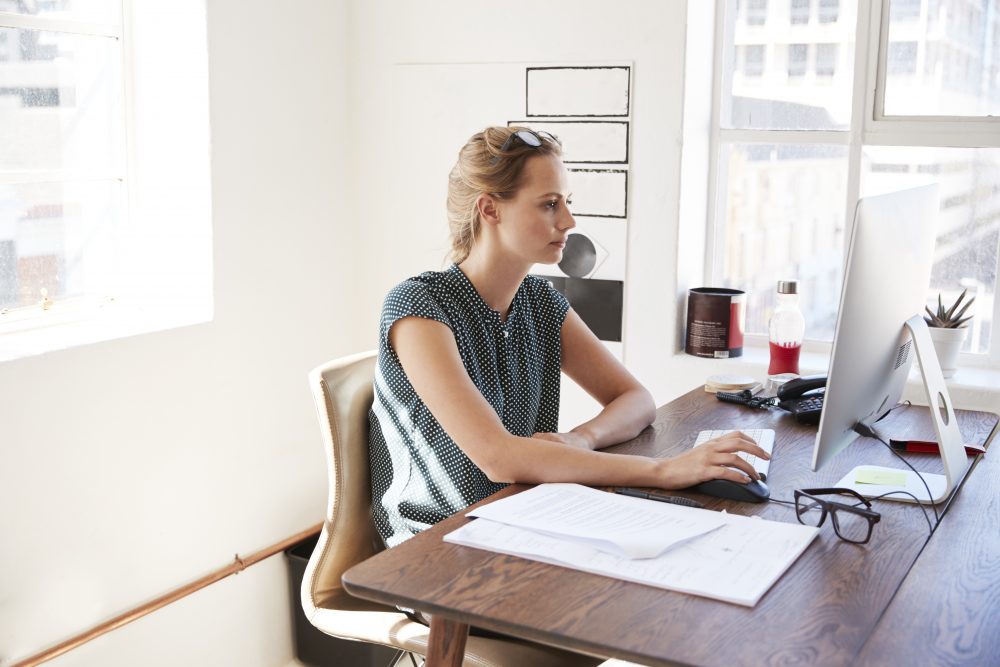 At Newcastle Physiotherapy, we offer comprehensive, on site, ergonomic and workstation assessments for all businesses. Our ergonomic assessments also encompass employer's duties under the Display Screen Equipment (DSE) Regulations 1992/2002, in a workstation environment.
What is an employer's legal requirement when it comes to computer workstation risk assessments?
In the UK, the Health and Safety Executive has set out employers' duties for display screen equipment in the Health and Safety (Display Screen Equipment) Regulations 1992 as amended by the Health and Safety (Miscellaneous Amendments) Regulations 2002. Among the regulations is the requirement to risk assess computer workstations:
Every employer shall perform a suitable and sufficient analysis of the workstation for the purpose of assessing the health and safety risks to which those persons are exposed in the consequence of that use.
Who needs a workstation assessment? 
An Ergonomic Assessment is required if you want to address individual requirements to improve health, comfort and productivity in the workplace. We advocate being proactive, using our ergonomic assessment as a matter of course for all staff rather during induction, rather than being reactive and waiting for posture related pain to present itself. Ergonomic assessments can apply to computer workstation assessments, or non-computer task workstations or environments.This workstation assessment allows implementation of reasonable adjustments under the Equality Act 2010 (this replaced the Disability Discrimination Act 1995).Now that the Med3 'sick note' is a 'fit note' (since April 2010) this type of assessment can assist in the process of getting an individual back to work after a period of illness, if a GP considers an individual 'may be fit for work'.
How the ergonomic assessment works
Our Ergonomic physiotherapist will spend 1-2 hours with the employee at their work location, discussing their situation, medical details and assessing how the work tasks are performed.
Some practical solutions which can be implemented immediately will be made, for example, assessing the individuals sitting posture and advice regarding adjustment of their chair for individual their specific needs.  In addition, we assess the height of the work surface in relation to the individual. This is linked to the upper arm length and back length, so ensuring the gas stem height range of the chair is sufficient for the user is important. Correctly positioned arm rests can ensure weight is reduced on the back and can be critical in the prevention/treatment of repetitive strain injury (RSI), other upper limb, or shoulder and neck problems.
Other equipment in use and all work tasks will all be assessed and solutions implemented or advised upon.
The ergonomics and task methods in which non-computer tasks are performed will also be analysed for suitability and best practice, with alternative methods or other solutions identified.
Advice will be given regarding the use of suitable rest breaks and micro breaks to maximise management of symptoms and future prevention of work related ill health.
A hand-out will be provided to the individual for future reference regarding work station set up, equipment and posture which includes advice on pacing, pain and symptom management and fatigue.
A written report is sent to the referrer via email with recommendations, within 48 hours of the assessment. The report includes recommendations for specific models of chairs or other items with specific costing to enable the whole process to be as streamlined as possible.
Benefits of Ergonomic Assessment
Reduces the cost of sickness absence, insurance or litigation.
Allows implementation of reasonable adjustments under the Equality Act 2010.
Improves comfort and awareness of health and maximises the work environment in addition to individual productivity.
Reduces the likelihood of the individual requiring lengthy sick leave due to a posture related pain.
Expedites the return to work process if an individual has been off sick and the GP now considers they may be fit to work.
Allows your company to gain valuable insight into 'best practice' in the workplace.
This assessment would encompass employer's duties under the Display Screen Equipment (DSE) Regulations 1992/2002, if a workstation environment.
Ergonomic assessment is suitable to prevent ill health in employees
This assessment is suitable for an employee experiencing pain or discomfort, who is currently continuing to work or is on sick leave, who may be seeking medical advice and/or treatments for their condition. The employer may have performed an internal H & S / DSE risk assessment but the discomfort and problems have continued. Therefore, more specialist advice and help is required.
This assessment can be conducted prior to an employee returning to work following a period of sick leave, in order to ensure that the work station layout and equipment are optimised for them.
Advice regarding return to work graduated hours can also be recommended.
Why not contact us at info@newcastlephysioclinic.com to find out more and discuss the specific requirements of your business.