Ann-Marie Ballantine (Clinical Specialist)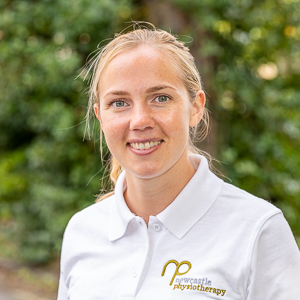 Ann-Marie Ballantine (Clinical Specialist)
Bsc (Hons) Physiotherapy, MCSP, HCPC Reg.
MCSPSM, MAACP, HCPC Reg, Clinical Specialist Physiotherapist
Ann-Marie graduated with a BSc (Hons) in Physiotherapy from the University of Liverpool in 2009. Ann-Marie has over eight years specialised experience in the Musculoskeletal (MSK) aspect of Physiotherapy practice. She has an extensive range of experience including working in the NHS up to the level of a highly specialised Physiotherapist as well as in elite sport, including GB Basketball, GB Judo and Sunderland Football Academy. Her NHS experience also included working as part of the Northumbria NHS Occupational Health Physiotherapy service which equipped Ann-Marie with an advanced knowledge of ergonomic assessment.
Ann-Marie has obtained a range of post -graduate qualifications, including a Post Graduate Certification in Education with qualified teaching status as well as Pilates qualifications with the internationally renowned Australian Physiotherapy Pilates Institute up to class instructor level, also incorporating Ante Natal Pilates class delivery. In addition, Ann-Marie has completed various courses to advance her excellent skills in acupuncture, manual therapy, myofascial release, and exercise rehabilitation. As her role as an advanced practitioner, she has also completed the Musculoskeletal Association of Chartered Physiotherapy (MACP) medical imaging courses and has a particular interest in tendon rehabilitation.
Ann-Marie is a keen sportswoman and has enjoyed playing golf for the Northumberland County, being the first female to win the Northumberland Junior Spring Open as a youngster. She enjoys keeping fit by attending strength and conditioning classes at the gym and playing football. She also has a love for music and enjoys playing the drums.
Book into a Pilates class with Ann-Marie @ www.newcastlepilatesstudio.com