Daniel Farnell (Clinical Specialist)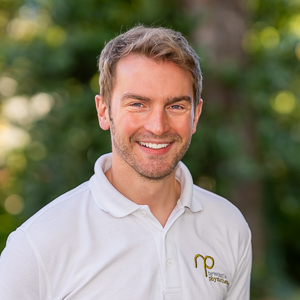 Daniel Farnell (Clinical Specialist)
Bsc (Hons) Physiotherapy
MCSPSM, MAACSP, HPC Reg
Musculoskeletal Clinical Specialist Physiotherapist
Daniel was inspired to become a physiotherapist after seeing the change in his Grandfather after his two strokes; helping the physiotherapists who were caring for him to bring him back to his usual care free self. While at school he worked at Hadrian School in Fenham helping with the rehabilitation of children with various special needs; a role which he continued during his studies at Northumbria University before graduating with a higher tier second class honours degree.
After graduating Daniel joined a busy private practice in Heaton while working part time at Darlington Football Club and Blaydon Rugby Club. He finished the 2014/15 season as the first and second team physiotherapist at Blaydon RFC. Daniels' rugby commitments extend to a consultancy role with the Scotland Rugby Union where he provides the valued physiotherapy expertise needed to aid the development of the U16, U18 and U21 rugby squads.
His experience in sport is wide ranging after working as a physiotherapist at the 2012 Olympic Games and the 2014 Commonwealth Games and as a regular attendee of the Northern Sports Symposiums.
Daniel joined our team in January 2013 where he manages a full physiotherapy case load alongside aforementioned commitments. He is also our in house ergonomics expert after acting as an ergonomics consultant at The Oaklea Trust; a large charitable organisation that provides support for disabled individuals. His drive to become a better clinician has seen him pursue further qualifications in Acupuncture, Sports Massage Therapy (alongside the England Cricket team), Whiplash Associated Disorders, Osteopathic Techniques, Balance Rehabilitation and Neurodynamics to name but a few.